---
KEEP IN TOUCH!
---
Book Description

It Happened in the
Seventies
From the author of 'Do You Believe in You' comes an intriguing story of personal risk-taking, self-discovery and profound change.
At only twenty-one, Dieter started his own thriving business and lived the good life in Hamburg, Germany. By the age of twenty-four, he knew something was missing: there must be more to life than earning a living, and he wanted to find it in Australia as a quest for all things vital, health, love, creativity, meaning, purpose and independence. 
How does life continue if one decides to leave all one has achieved?
Dieter met Giselle on Christmas Day 1973. They didn't want a relationship but the universe had other ideas! Arriving in Sydney in 1974, they lived, worked and explored Australia in their yellow panel van for two and a half years, discovering themselves and their unpredictable future. 
Driving from one adventure to another, they faced unexpected dangers and found paradise in unforeseen places. 
Devastating news arrived from Hamburg – their dreams and reality collided. 
Could they still achieve their goals and live their dream lifestyle?

--- --- ---
An inspiring read of a life-changing escapade Down Under
Phil Brown - Arts Editor
The Courier-Mail
---
---
The Bookshelf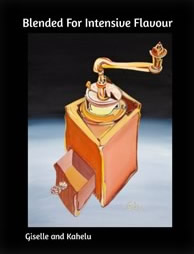 About the Book
Paintings and Poetry - a collection of curiously artful paintings skillfully intermixed with smithereens of subterranean poetry bordering on the incredible, enhanced with quirkiness. You may as well sit back and enjoy.
---
Anxiety Free Zone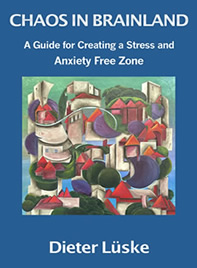 Coming Soon