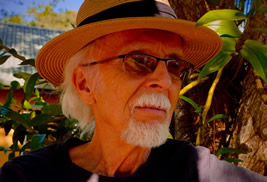 Dieter Luske
Writer and Author of non-fiction - holistic health & lifestyle philosophies
Gold Coast Hinterland - Queensland - Australia

By attempting the impossible - one is meaningfully occupied (D.L.)
Dieter Luske - Writer

Dieter Luske is a writer who enjoys life and life's journey, loves working with Giselle, his wife, in their enchanted organic garden, dabbles in art and music and consults on holistic health and lifestyle topics.

Dieter Luske is the author of 3 books and he has published hundreds of holistic lifestyle philosophy articles and lives by his motto, "By attempting the impossible - one is meaningfully occupied (D.L.).".

Dieter combines the perseverance and courage of the finest tradition of investigative & creative writing with the ability to keep complex topics simple.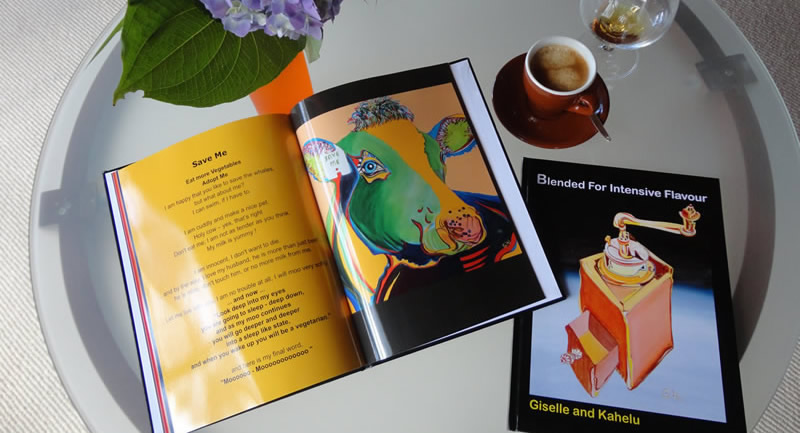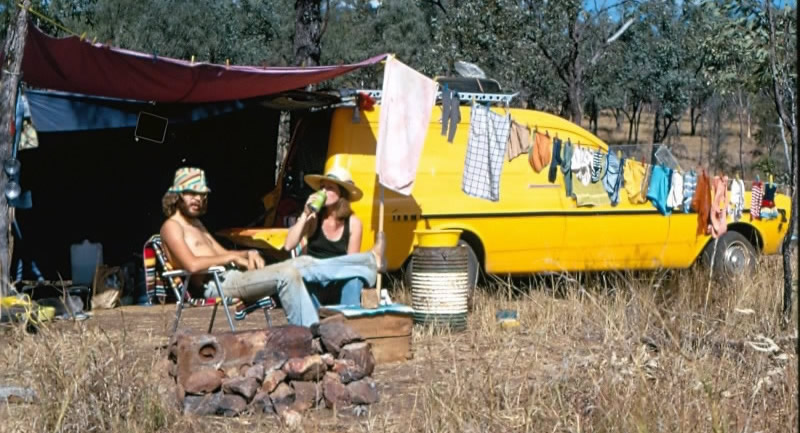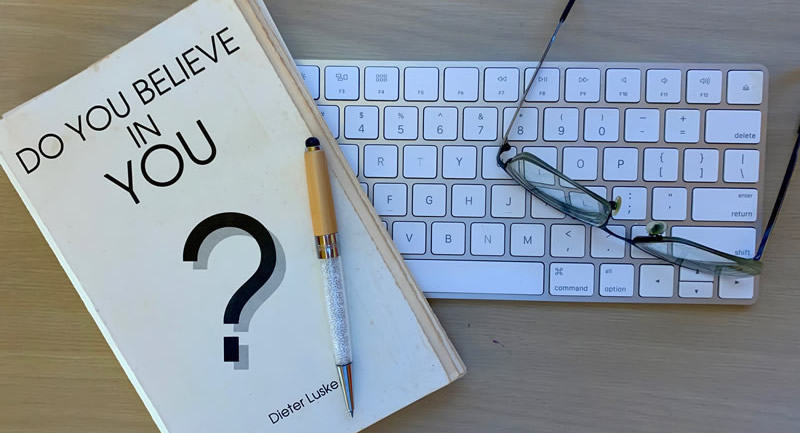 ---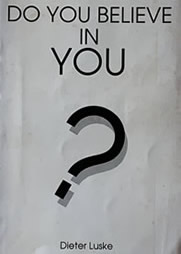 Self Help Book
Do you believe in you

This book was published in 1992 - 1000 copies sold. Surprisingly enough, the concepts, principles and strategies discussed and offered to the reader are as vital and influential today as they were in 1992.
*Out of print - Last surviving copy - Work on re-write has commenced.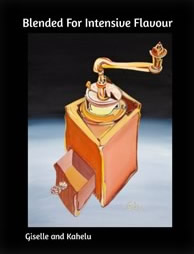 Coffee Table Book
Blended For Intensive Flavour
By Giselle and Kahelu - A collection of curiously artful paintings, skillfully intermixed with smithereens of subterranean poetry, bordering on the incredible, enhanced with quirkiness.
Enjoy the paintings and Dieter's poetry, channelling Kahelu.
Coffee Table Book
The Bearborn Dynasty
By Giselle & Dieter Luske - Biographical-based parody fiction. - Humorous picture book for grown-ups containing over 60 hand-drawn illustrations. The name Bearborn dates back to 400 BC. Any similarities between Bearborns and other human beings are coincidental, unavoidable and inconsequential.
---
Dieter Luske acknowledges the Wangerriburra People of the Yugambeh Language Region, Canungra, the Traditional Owners of the lands we live, learn and work on
and pay our respects to Elders past and present. Always was, always will be Aboriginal land.
---
© 2022 DieterLuske.com - LU-Books - Australia - Dieter Luske - Writer - Non-Fiction - Memoirs - Holistic Lifestyle Philosophies |