LU-Books
Publishing Support and Promoting Self-Published Authors and Service Providers
Non Fiction - Fiction - Holistic Philosophies - Memoirs
---
Available NOW

A Memoir of Love, Colliding Worlds and a House on a Hill
---
Publishing Services
Whether fiction or non-fiction, LLOYD MOSS publishing will be delighted to assist you through the various writing processes and the preparation of your manuscript for publishing by:
Planning and getting started - Developing your writing skills - Appraising your manuscript - Editing and proofreading - Self-publishing your book
---
Editing Service

LLOYD MOSS publishing offers a range of editorial services from our comprehensive Developmental Editing, to our detailed Copy Editing and last, but by no means least, our scrupulous Proofreading.
When you engage a professional editor for your writing project and gain their input at the appropriate stage, you will produce a book which is high quality and error-free, one that will reflect well on you as its creator.

---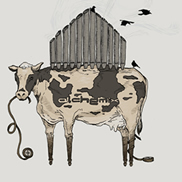 Brisbane Music Recording - Mixing - Mastering - Producing.
Audiobooks
Voice-Over Services
South Brisbane - West End Studio Complex
---
Cover Design - Makani Lüske
---
Supporting and Promoting Self-Published Authors and Service Providers - Editors
A LU-Books FREE support Services - List your author profile or book now for FREE